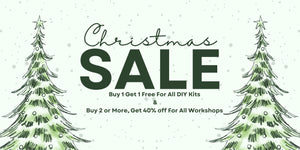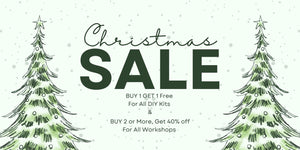 Exclusive Discount AT THE CART
Uncover Shimmering History: Christmas Special!
Delve into the captivating world of mosaic lamp crafting with an exclusive discount at the cart. Each glass shard tells a unique story, and every glimmering facet holds the essence of centuries past.
With these Christmas Special Offers, embark on a crafting journey through time, embracing the echoes of ancient Anatolia with every radiant creation.
Whether you prefer joining our classes or ordering our Home Kits, the choice is yours.
Spark your creativity with our Art Workshops — Christmas Special: Buy 2 or more, Enjoy 40% off at Checkout! 🎉🎁 View all
GIFT CARD
Are you looking for a special thing?
Grab a gift card for your loved one and give them an experience they can never forget!
EXPLORE
WHO IS ART MASTERCLASS?
Welcome to Art Masterclass, the top destination for mosaic art enthusiasts worldwide. Immerse yourself in the captivating world of Turkish mosaic lamp making at our premier Australia studio. At Art Masterclass, we offer a unique and immersive experience where you'll not only gain skills but also leave with a radiant masterpiece. Join us at our studio to explore the wonders of mosaic art and Turkish culture.

During our exclusive 2.5-hour experience, our expert instructors will guide you through the ancient techniques and vibrant colors that make Turkish mosaic lamps truly stunning. You'll discover the art of Turkish Mosaic and immerse yourself in traditional Turkish culture. Learn how to create your own beautiful mosaic lamp and take it home with you.

Visit the booking page, for more details and embark on a transformative journey through the captivating world of mosaic art.
Perfect 5-star ratings from hundreds of customer reviews.
⭐⭐⭐⭐⭐